Tuesday, December 21, 2004
The Top Groovy Tunes from....ah, who the hell knows when?
Hey yo/It's about that time/To break forth the rhythm and the rhyme ( I may have used that intro to my Top 10 music picks last year, but no one can prove it because the old blog is gone forever! Haha!) I decided this year since you could read Top 10 lists from people who actually know what they're talking about when it comes to objectively identifying 2004's musical standouts, I'm only going to rank the albums I actually purchased this year. I wrote down all of my album purchases down in my little notebook, and it turns out I didn't even buy enough to fill out a Top 10, but I came in pretty close at a solid 9. You see, my
better half
has invested all of his funds in CDs, that is he buys and downloads music at the rate bunnies reproduce, so I often find FREE! BURNED! CDs in my purse and don't feel the need to add to the mammoth collection that's probably growing as I type.
So without further ado, here are my "Just Fine Nine" albums for which I actually forked over the scrilla. Some of them rule, a few suck, and most of them aren't even from this year. Of course, and yet again, the white boys are going home victorious.
9.
Sea Ray, Stars at Noon
I saw this band open for Metric and The Stills (two albums I do own, but did not purchase…you see how this works?) last summer. They were electric and fantastic on stage, so off to the merch table I skipped to buy the album. I've listened to it about twice and don't have any recollection of how it sounds. Mike says he hates it, and while we don't always agree on music (ahem, Fiery Furnaces anyone?), I'm going to have to take his word on it since I'm not working with much here, so at 9 out of 9 it shall go. A lot of people I know (and I know about 15 people) think this is a great album, so take this with a grain of Sea Salt. BUT you should know Sea Ray
has broken up
, so they'll never again be able to capture the glory of their live show that wrenched $8 from my withered claw.
8.
Peanut Butter Wolf, My Vinyl Weighs a Ton
(1999…gasp!)
I remember the day I picked this one up, a halcyon spring day when I purchased not one, not two, but three albums from the used CD racks at Tracks, giving us a third of this list's entries; in retrospect a very important day, no? Well, I never got around to listening to this album because three Cds in one day is a little overwhelming to me. From all the stuff I can find on the Internet, though, it sounds like I might want to dust Ole Wolf off and give him a second chance. PBW is the alter ego of a California teen who began Djing at block parties and ended up collaborating with greats like Nas, Kool Keith and the Pharcyde. Allegedly, he's one of the most talented and innovative stars of the underground rap scene. And to think this gem is just sitting on a shelf in my apartment.
Add Music Reviews
calls this album, "A modern hip-hop classic with great production, tonsa' turntable work, and a lineup of ill emcees. PBW's a genius." Good enough for me. Maybe I'll break this out when I get home tonight.
7.
Spoon, Kill the Moonlight
(2002; only two years behind the curve on this one)
Ugh, I can't believe I actually linked to a Pitchfork review and worse even agreed with it. They gave this album a solid 8.9/10, citing its energy and use of silence and space, mixed with pure and driving rockin' beats. It's upbeat and pensive at the same time, a smiling album with a decidedly dark sneer. Kill the Moonlight has a strong throbbing pulse; it's a full-bodied dance album with its heart crashing into bruised ribcages and soul dripping out of every lyric.
6.
RJD2, Since We Last Spoke
Wooooo! It's an album from this year! Since We Last Spoke is the much-anticipated follow up to 2002's Dead Ringer. I've never heard Dead Ringer, but from what I can tell, Since We Last Spoke is this Midwestern (yeah, you read that right!) turntablist's "rock" album response to his last more electronic-infused offering. While SWLS does indeed rock, bringing in equal parts hair metal, funk, indie rock, hip-hop and everything in between, electronica certainly still plays a major part in RJD2's music. These songs would be perfect for 1970's-themed cop shows, blaxploitation movies, or in some cases annoying British romcoms. While some of his sonic goals are a little lofty and overarching, I've got to give the guy credit for his energy and innovation.
5.
Pinback, Blue Screen Life
You know what's funny? I'm so slow at buying albums, Pinback just released a new one this year and I'm still just sinking my ears into this three-year-old CD I picked up on Sunday…and I think I like the new one better. Anyway, if you kinda sorta still like emo but you're too damn old to be listening to The Get Up Kids and Jimmy Eat World (the resemblances here are uncanny), and you can't stand hearing your favorite band sullied on the OC, Pinback is for you. Besides, wound up like a Rolex, they're musically tighter than Pedro the Lion and waaay less emotionally vulnerable (read: whiny) than Death Cab For Cutie. Don't get me wrong, I like all of the above-mentioned bands, I'm just not too proud of it. If you know what I'm talking about, and you're not too busy writing in your journal about how your 8th grade girlfriend broke your heart, you might want to pick this one up. (Check out highlights "Concrete Seconds" and "Penelope")
4.
Modest Mouse, Good News for People Who Love Bad News
Yeah, so if you haven't heard of this album and kind of know what it's about, I don't know what to tell you. It's going to be on everyone's top 10 list, and shit, I even bought it in a reasonable amount of time. It's good, and I'm still not sick of "Float On" yet. Sometimes I worry about Modest Mouse. Not only because Isaac Brock
has issues
, but because "Float On" was a happy, bouncy radio-friendly single to come from on of the most uncuddly bands in the mainstream right now (uh, death metal excluded I guess). The rest of MM's music is brilliant, but it sounds nothing like the anomaly that is "Float On" and I can't imagine it going over to well if it's ever piped into a mall's omnipresent speaker system. It's not pretty shopping music, and GASP! People might start to think. I just hate to think of them being labeled as a one-hit wonder, when there's so much substance behind their latest stylish incarnation.
3.
Interpol, Turn on the Bright Lights
Again, not the new, much-lauded album, the old one. I finally bought Turn on the Bright Lights the same day as Peanut Butter Wolf and Spoon; a day that shall live in infamy. Pretty much I love everything about TOTBL. I adore "Untitled" so much I could listen to the song's merry-go-round "ahhhhs" over and over for hours. I love the exhausted tribute "NYC." And I can't get enough of
Carlos D's
Paul Banks' voice, which channels Joy Division's Ian Curtis prefectly. From the first time I heard this album, I loved it, which is not normal for me. I usually have to listen to it a good three times before it can start to sink in. I think that's why I've been avoiding their sophomore effort, Antics, even though I know it's supposed to be wonderful.
2.
Built to Spill, Keep it like a Secret
A definite pleaser from the freezer. I used to play songs from this album on my radio show my sophomore year in college. Somehow I never got around to buying it until a few weeks ago. It's a solid, intelligent pop rock album not unlike Death Cab for Cutie with more edge and power. Yeah, so that's all I can think to say about that. It's a good, intensely listenable and likeable indie rock album. "Carry the Zero" is definitely my favorite song.
1.
The Avalanches, Since I Left You
Mixology at its best, shaken and stirred into the perfect party cocktail, flowing smoothly from beginning to end with flavor to spare. Aside from an EP, this is the only album from Aussie turntable impresarios and musicians The Avalanches. This gang of six sample brilliantly and extensively from innumerable obscure and well-known archives of records, mix it with their own instrumentals and create a musical theme that floats throughout the album. Several of the songs sample Madonna's "Holiday," marking the first time she gave permission for her work to be used within another artist's work. I had a bunch of these songs on my computer for years, but listening to this endlessly busy and invigorating album as a whole is a completely different and exciting experience.
For The Rest of Us
Feeling like you just want to chuck that Christmas tree out the window and leave all the traditional holiday events in the dust? Well, folks, you can... People are actually celebrating
Festivus
...and you can, too!
You wanna piece of me?!
Monday, December 20, 2004
Shan's Survival Guide
Ahhh...winter. The time of year when it's normal to wear 2 pairs of pants and a scarf covering my entire face as I walk through lovely, single digit temperature Chicago. I've been thinking of all the ways I have to adapt my life to make it through the winter (like without being upset that wearing 2 pairs of pants is uncomfortable, unflattering, and makes me walk funny). Here's a list of things I compliled in order to "Survive Winter."
1. The first sign the weather's changing: My skin starts to feel like its going to fall off. Hot showers no longer leave you feeling refreshed..just very dried out. Lotion is consumed by the gallon, which helps, but protecting my face is still a different story. I've tried a million different products, but I have to say that putting Vaseline on my face when I go out really helps cut down on the redness and dryness. Of, course, always wipe off before going to work meeting. Also, washing hands a lot during this cold and flu season can really do some damage. I recommend
Hemp hand cream
from the body shop. It stays on even after you wash your hands a few times. Smells earthy, too.
2. Next sign it is becoming winter: I'm at work and look out the window. I think,"Gee, how come nobody else mentioned that we've all been working until 9pm this week?" No. Now it gets pitch dark at 4:30. Deal with it! And, depending on the weather, it may be twilight-like outside for the entire day as well. Last time I checked, I didn't move to Alaska! Remedy: do not sit on your ass once you get home. Your body thinks its late and that you should be asleep. Go out and do something. Matt and I usually hit up the pool, run errands or jump around the apartment on pogo sticks. If you do sloth around all winter, like I did last year, that's exactly how you'll feel: like a sloth!
3. Protecting yourself against the winter elements can be a fashion challenge. Now, since I walk to work, I tend to dress for weather extremes. This does not mean cute clothing...more like utilitarian. Picture me as an LL Bean catalogue model and then you've got the picture. So, winter is really a high fashion season for me. Easy remedy: buy cute winter wear. Other than my standby red fleece vest, which will never die, I have tried to class things up a bit. I just purchased a cashmere sweater for maximum warmth without the layers, and I have to say that I am very happy with the results. Also, 70% off doesn't hurt. It takes some extra effort to hunt for warm but stylish wear, but it can be done. Anybody have any good clothing tips that keep you warm and jazzy?
All for now. Today is the first day of my xmas vacation so I am wrapping gifts and being merry.
Thursday, December 16, 2004
DJ Fancy Feast on Decks!
This is my cat, Harvey, spinning some tight grooves for Mike and me last weekend at Club Whiskazz (it's a hot new secret club located under the TV). As you might have guessed, he's most excellent at scratching. We busted out the old glow sticks, but it's kind of hard trying to dance to Iron and Wine. Now that he picked up the new Lindsay Lohan single, I hope his sets pick up a little. This weekend he'll be droppin' Hill's Science Diet at the Alley Cat and selling his new Meow Mixtape (yay! let's see how many cat food puns Iams can make!)
Wednesday, December 15, 2004
Peyton Who?
Last night I had the responsibility of taking three that's right three of the juvenile delinquents that I work with to "Peyton Payback". This event for kids involved with St. Vincent. There were all sorts of activities for the kids; like Santa, face painting, games, pizza, free Colts gear, etc. While I was trying to keep track of my three kids and holding all of their stuff, I was hoping they didn't beat anyone up and steal anything. So about half way through Peyton Manning walks into the place and everyone sort of walks towards him. All of my three came running up to me and asked if they could go say hi and I said yes. He spoke to all of them, but was not giving autographs. Now, having sat next to him at a Pacer game I was prepared for how tall he was, but not for how "Indiana farm boy" he sounded!
He got up to the microphone after being introduced by a very small boy and said with some sort of twang..."I don't have much to say, this is about the kids, have fun" Wow inspiring. Then I got to thinking...if he didn't have this football talent and happen to be living in the US would he be famous? I think not. Maybe he is intelligent, but he sure didn't put forth any effort in his speech. I am not bashing him at all, because he gives a lot to people who are in need (each kid who was there gets a winter coat and a new pair of shoes!), but seriously it really makes me wonder if he didn't play football or we didn't worship professional athletes the way we do, when we heard the name Peyton Manning would we say "Peyton Who?"
Tuesday, December 14, 2004
Boooooo
John and I were mildly excited to go see this film, er, movie last night. Although it had gotten terrible reviews my sister said that it was good. Boy was she wrong. This is by far Wes Anderson's worst film, if not one of the most hyped worst films of this year. It seemed like the movie was probably about 5 hours long to begin with and they just cut it down until it fit into a normal time frame for a movie, which gave it the choppiest, most pointless feel. The dialogue absolutely sucked. There was maybe one funny line in the whole movie and I'm only saying that because I'm searching for there to be one good line so I won't feel like I wasted $21.50 and about 4 hours getting to and seeing this movie at the Grove (the disneyland/vegas of malls). Benji from that band, er, punk rock boy band was there with an entouragelette looking very poser. I don't know if it has to do with neither of the Wilsons being part of the writing team of this movie or what but, I'll say it again. It really really sucked. In fact Luke Wilson wasn't even in it I now realize and he is probably one of the more funny actors in Anderson's bunch. See it if you must when it darkens the doorstep of a theater near you, but please, don't be like all the other hipster losers that were there last night and laugh just because you think you're supposed to at a Wes Anderson movie. Thats it for me.
Challah if you hear me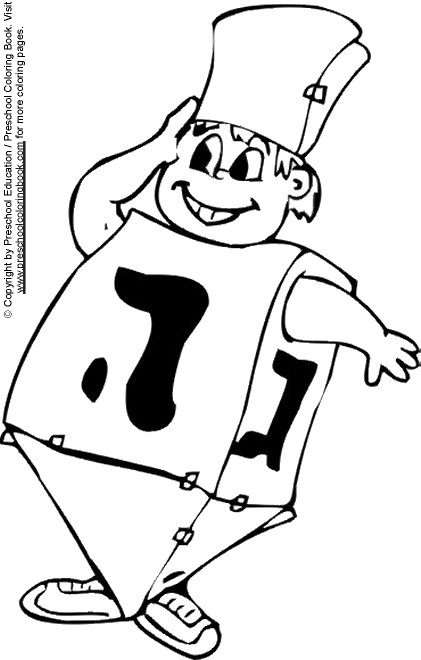 You know, I just found out that snooping around Google using people's names you know is probably not the best idea. If I hadn't done that last week, I wouldn't know my ex-boyfriend is now in a Christian punk rock band. My
Jewish
ex-boyfriend. When we broke up, this was the guy who used to chalk it up to: "Practice on a Catholic, marry a Jew." Now he writes songs about the power of Christ in his life. Happy Hanukkah, indeed!
Monday, December 13, 2004
Office Party
So, you all know that I'm starting my new job on wednesday. I went to the office holiday party on saturday and needless to say, it was interesting. I wrote it down because I don't want to forget it. Here it is:
The Christmas Party
The party is on Saturday night. It's Tuesday. I've known about this party since before thanksgiving when I got that call of all calls asking me if I'd "like a job." Yes, I'd like a job. I'd like a job very, very much.
"Send me your address." He said. "I'll send you an invitation to the Christmas party on December 11th."
Of course I sent it. I wouldn't want to be rude or flaky to the person who just answered all my prayers.
A few weeks passed from the time of that conversation to the Tuesday I decided to do something about the lack of invitation. I had been speaking with the managing director of the advertising agency about my formal offer letter and other such administrative business. He repeatedly voiced his enthusiasm to meet me on my first day of work, which was to be December 15th. As time went by and the invitation to said Christmas party failed to materialize in my junky mailbox, I decided that much against my will I would have to email someone at the agency about this matter. I didn't want to email the creative director who had invited me in the first place because he is the boss. First of all, I'm sure that he is incredibly busy and that is why I never got the invite in the first place. Secondly, I care more about the impression I make on him and therefore preferred not to pester him about an invitation that he said he was going to send. It just felt like it would make me seem lame. So, since I had been having contact with the managing director I figured I'd brooch the subject with him.
Hi Patrick,
When I spoke with Dick on the phone before thanksgiving he had asked me to send him my address for an invitation to the
Christmas party on December 11. I haven't gotten an invitation and just wanted to make sure it was still going on. I didn't
want to be rude and not show up if I was supposed to! Can you tell me the details?
Cheers,
Leah
He sent an email back to me copying the girl that works at the front desk saying that she would give me the info and that it was in Malibu at 7:30 on Saturday. Elizabeth sent me an email later that day that confirmed the party was at the creative director's house. It read:
Here's the scoop:
The party starts at 7:30
Dick and Diane's home
Malibu, CA
You can bring a guest
Cocktail attire
Food, drink and dancing
Approx. 200 staff, vendors and agency friends invited!
Looking forward to seeing you there...
Liz
Great, I thought. Problem solved. My mother and friends were happy, as I had been annoying them for advice on what to do in this situation of no invitation.
Saturday night my husband and I got dressed up and headed out to Malibu. It was foggy but not too cold. Perhaps that's why it was so foggy: I suppose the temperature of the ocean was much colder than the temperature of the air and that clash created the fog. Down a windy little street the line of cars indicated: party. The valets looked like the Strokes and in their little untucked shirts and messy hair and valet get up I couldn't tell if they were a Hives cover band or the people who would be parking my car for me.
Tall pillar candles in glass holders lined the drive leading to a table with a security guard. He asked my name and I gave it, knowing full well that I would probably not be on his list. And, I wasn't. There was another couple standing to the side waiting to be let in and the security guard radioed to some woman to come. I assume she was the event planner. When she arrived, the guard told her the other woman's name and mine, adding that I worked at Secret Weapon, which I had told him in my defense. Jesus, what do you think that I just trawl the back streets of Malibu looking for holiday office parties to attend? You never know. This is LA. The event planner waved us through and we proceeded down the driveway, past the port-o-potties, past the mint condition 66' VW Microbus, and to the front door where another young gentleman told us to go through the house and back past the pool to the tent. And to watch our step on the red carpet as it was wet and dangerous to those wearing heels. Through the house, past the pool, past the coat check in the pool house into the gigantic red tent. The inside of the tent had so much furniture that it really seemed like a nice lounge or bar somewhere in LA. As every bar in LA is red according to my husband. I began to scan the room for someone I knew as you often do when you first enter a party and then I realized that I haven't started the job at the agency for which this Christmas party was being held. Who was I scanning for? I didn't know anyone. Except for Dick. I knew Dick. The creative director. The party host. The person whose party I felt like I was crashing. Of course my mission was to talk to him so that he knew I had made it to the party. I could have stressed about this situation half of the night if it hadn't been for the fact that I ended up face to face with him as soon as I had gotten a drink at the bar. Perfect timing. It was incredibly dark in the tent as the only thing lighting it were a few chandeliers from the ceiling and candles on the tables. At first when I turned and realized that he was standing just a few feet away facing me I did that mental scan, like, "ok, that's him right?" And just as I was about to affirm that assumption he sort of stepped forward and I said:
"Hi!"
"Hi!" he said. As people do at parties.
"How are you doing?" He asked.
"Good!" I said, trying to sound enthusiastic.
"This is my husband John." I introduced. They shook hands.
"Hi, Dick, nice to meet you." He said.
My husband made small talk with him about the Microbus, as he is a huge VW enthusiast.
"So, I see you found the bar." Dick said.
"Yep." I replied.
"I don't recognize those glasses." He said. "Did you bring them from home?"
"Yeah." I said. Holding up my tiny clutch purse. "I brought them in my bag." Thinking to myself. "God, that wasn't funny!"
"Where are you coming from tonight?" Dick said.
"West LA." I replied.
"Where?" He said.
"West LA." I repeated.
"That's not too far." He said.
"Nope."
"So, do you know everyone?" he said.
"No, actually the only person I think I know is the girl that sits up front." I said with that damn hint of a question in my voice that I get when I'm nervous. He didn't say anything. I was hoping he would that that opportunity to introduce me to some people. The people I would be working with in a matter of days.
"So who all is here?" I prompted. Hoping that he would walk me over to a group of people from the agency or something and give me someone to mingle with.
"The agency is here. Radical Media is here. The crew is here." He said.
"Oh, ok!" I said. Not really sure what to say.
Then he proceeded to tell us to enjoy ourselves and that there was a buffet, a sushi bar, two bars, and lots of places to sit etc."
"Thanks." My husband and I said.
Then we parted ways.
"God, I'm glad that's over with." I said. "I was dreading having to do that and it happened right away so that's good." "I felt like it was just as awkward for him as it was for me," I said. "Did you get that impression?"
"Definitely." My husband said. "I think he's pretty drunk."
"Really?" I said. I never can sense these things. Someone could throw up in front of me and I'd probably say, "Oh are you sick?" Which is funny because I'm no stranger to being out of control. I just don't notice it in other people so well.
We stay at the party for an hour or two and then decided to head out. I glimpsed the front desk girl but she didn't seem to recognize me and at that point I didn't feel like going over to her and being like
"Hey! I'm the new girl at Secret Weapon. You don't know me!"
So we just left.
The next afternoon I got an email.
Dear Leah,
There's always that one thing at a party that doesn't go as planned and this morning I realized what that was.
I am soooo sorry that I didn't get an invitation to you properly. And because I failed to put you on the invite list, when you
came to say hi I totally blanked. I thought you said your name was Sara. I feel like an idiot . . . Had I had a little clearer
head, I would have introduced you all-around. I blew it.
When Diane and I got married the one thing that went wrong was the cake was supposed to look like a chocolate basket of
flowers- it looked like a dirty Bird's nest.
See you on Wednesday.
Dick
So he didn't know who I was. I definitely never said anything about my name being Sara. I never said anything about my name at all because I thought it was established that we already knew each other. I'm about to be his new employee for god's sake. And furthermore, if he wasn't sure what my name was or who I was I figured he would have asked me and then we could have avoided this whole ridiculous mess. Christ. I'm not the one that has to feel like an idiot on my first day of work though. I did what I should have done. He was the one that A) forgot to invite me to the party 'properly' and then B) didn't know who I was when I spoke to him that night. I sent him back an email saying that it wasn't a big deal and that I thought it was pretty funny. I mentioned that at my wedding that I forgot to have my best friends picked up at the hotel they were staying at until just the last minute. He emailed back:
Thanks, but I still feel like a jerk.
Dick
Good. Now I'm even more nervous for my first day.
Word of the Day
I haven't posted in awhile and was sitting here on my computer when I noticed on our handy word of the day calendar that the word was "wormhole". What is up with that? I mean seriously am I ever going to use that word in my daily life? The meaning is one of two things...one, the obvious one: a hole burrowed by a worm or two: a hypothetical structure of space-time envisioned as a long thin tunnel. If any of you have any good examples as to where you would actually use that word in REAL LIFE let me know! HAHAHA!


Sunday, December 12, 2004
singlesville
okay, i know that all of you ladies have been where i am right now: single. and, being the only single member of this blog (unless katie's stats have changed), i decided that it's time to bring you all back to the days before your husbands and life partners entered the picture. so here you have The Top Reasons Why It's Awesome to Be Single!

*i still get to check out hot guys, gush about how fabulous he is, develop a wee crush, and then, if feeling brave, slip him my digits.

*come holiday season, i just chill with my family: no need to scuttle from my family to his family, to his sister's family, to my dad's family......and i don't have to stress about who in his family gets a gift or get stuck paying for said gift.

*i am not dragged to sporting events, monster truck rallies, or annoying friend's house all in the name of being diplomatic and supporting my mate's interests.

*when doing laundry, i only wash my clothes....no nasty briefs or boxers mingling with my delicate undies.

*i cook just for me and i always like what's for din din.

*i get my bed all to myself.....except when my cat joins me.

*i know exactly what kind of peanut butter, bread, chips, and ice cream i like; so nothing goes wrong at the grocery.

*i always get the remote.

*if i feel like buying some extravagant gift for myself, i do, without thinking twice about whether or not this will throw us off budget or having to hide the receipt.

*i don't have to deal with his mother!

well, that was a nice trip down memory lane.....jealous yet? :)





Friday, December 10, 2004
Not that I would wear this or anything...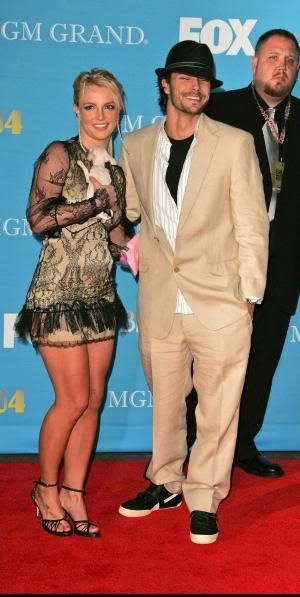 But this is what Britney chose to sport to the Billboard Music Awards. I'm not going to say a thing about her date or her new pet rat, but that lace doily isn't doing a thing for her thighs or her stomach (baby? cheetos? who knows!). Now, most people know what flatters them and what's going to just draw huge! flashing! arrows to their problem areas. But remember back to the 2001 MTV Movie Awards? No, you've slept since then? Well, come with me, the Ghost of award shows past, and take a look at lil' Britney in an almost identical dress.
I was always taken with this dress because it's so damn short, not to mention sheer and completley unforgiving, and she rocked the hell out of it. Sigh, what havoc three years and a Federline can wreak on a girl's figure.
It's kind of like having Katie back in town
Thursday, December 09, 2004
Trashing My Mind
I have officially read my first trashy book. I'm not gonna lie to you, it was actually a decent experience. After a semester of reading textbooks and psych journal articles (3 more finals and I'm done!), it was nice to read a book where I could completely zone out. Let's just say if I had been reading for content, I wouldn't have made it past Chapter 1, Kimmy's Big Blunder. Reading something with a pleasantly familiar plotline…boy has crush on girl, girl likes other boy, drama ensues…was a nice way to unwind. But, I think I'm ready for something a bit more intellectually stimulating so my brain doesn't get too out of shape over Christmas break (hands down, that is the best thing about grad school…a month off for Christmas? Sign me up!), so if any of you have suggestions, I'd appreciate them. They've always been great in the past!
Friday, December 03, 2004
Separated at Rebirth?
One thinks he's the reincarnation of a respected historical figure, and the other only plays one in the movies.
I refuse to believe that I'm the only one who's noticed this....
But doesn't Colin Farrell in his Alexander gear resemble....
SCOTT STAPP, former lead douchebag of Creed? Same intense, "touched-in-a-bad-way-by-The Lord" eyes, that damn greasy hair parted down the middle, and those eyebrows! The creepy, brooding eyebrows! Maybe they can go on tour together, get beat up by Fred Durst, impregnate some women, stand on top of a mountian with outstretched arms, have a couple of pints and call it day !
On a semi-related note, how awesome is that picture of Ole Stappy? I love the classic reach out move! His solo career will be
en fuego
in no time flat if he brings that one back from the dead.
Thursday, December 02, 2004
You Ain't Got No Alibi, You NASTY!!!
I am currently suffering through the last 13 days of living with my disgusting roommate and thought a complaint post is in order. If nothing else, it'll give me something to look back on and breathe a deep sigh of relief that it's all over (and appreciate my future living situations all the more). And for you guys...be glad it's not you.
Repulsive/unacceptable/unsanitary things my roommate does, or is doing RIGHT NOW:
1) Cutting his finger and toenails OVER THE CARPET. Sick! How hard is it to do this over a trashcan?!?! He claims that when he does this, he always vacuums right after. Riiiight. Since when do you EVER clean? And what about the richochet effect?
2) Leaving dishes in the sink for 2+ weeks, after BOTH Jon and I asked him to clean them...he even left them there when he went away for 5 days. (Note: said dishes are from making "special" brownies.)
3) Eating my food!!! While stoned off his ass, mind you, so the excuse is...he doesn't remember! It's a biiiig mystery how those snacks disappeared. Right.
4) Stealing my bag of canned food goods for a Thanksgiving food drive and then pretending to know nothing about this as well.
5) Getting pubes everywhere. I don't know how this is possible. Maybe he has naked time when Jon and I are at work? Ew. Even grosser to consider.
6) Breaking Jon's computer (most likely due to a virus obtained through a porn site)...and then mine a few weeks later (busted hard drive due to being dropped or overheated).
7) Keeping his hand down his pants the majority of the day...and then touching EVERYTHING from the remote, to pillows, to my (former) favorite blanket, to PUTTING AWAY CLEAN DISHES! SICK!!!!!!!!!!!!!
8) Getting incredibly wasted and inviting creepy strangers into our apartment that we then have to find creative, non-offensive ways to get them the hell out.
9) Ruining my beautiful shower curtain by spilling bleach all over it and getting pissed when I request the $ to replace it.
10) Responding with "shitty" no matter where I tell him I'm off to. Note: I like my life! I don't mind going to class or even to work! Doing something other than sitting on the couch isn't shitty, it's a normal, and for me satisfying, human existence.
But Officer, it was an emergency!
Here's my tip for the day: If you get pulled over for speeding, tell the police officer you were going really fast because you desperately had to go to the bathroom and you were mere moments from pulling into the nearest establishment. I tried this on my latest run-in with the law and ole Officer Friendly knocked ten miles off my ticket, bringing my reckless driving offense down to a mere speeding infraction. Not only did I save about $100, I don't have to go to Defensive Driving class and everyone wins! Not such a happy ending if you're speeding because you really do have to go and you lose all bladder control while the officer takes five hours to write up your ticket. Seriously, what is up with that?
Wednesday, December 01, 2004
Tips for all...
Monday marked my one year anniversary of marriage to Paul, so I got to thinking of some tips that I should give you all, because I am telling you sometimes being married can be hard.

1) If your mate won't do a chore you really think is important, most likely you are going to end up doing it, so why fight with him/her about it
2) Calling each other 5 times a day is fine, as long as you understand the other person may not be able to chat all of the time due to work. (i.e. don't get mad when they have to go quickly)
3) Find a balance for who will do what around the house (for example: I NEVER grocery shop and when I do I don't get "the right kind of food", so Paul is in charge of that).
4) Everyday make time to see how your mate is really doing, not just briefly asking how their day was, really talk, sounds cheesy, but is good.
5) Realize you will have to deal with each others parents and families!
6) Make sure one of your cares enough about money to keep track of it (I sure don't care, luckily Paul does)
7) If you have pets try and understand that one of you may get stuck doing all of the work (sick litter box!)
8) Do nice things for your mate, like fold their laundry if you know they are having a really busy week
9) Realize that nice things are not as much flowers and cards anymore as they are folding laundry and doing the dishes. (I can't tell you how excited I get to have Paul fold all of the laundry and put it away)
10) Above all remember you married (or live with the person or date the person) because you are DIFFERENT!